Had lunch at
Tsui Hua Lau
with my collegemates. At first when my friend, Melisa suggested
Tsui Hua Lau
, we were like,
wah lau
...
Tsui Hua Lau
wor
... The place is known for all the goodie goodie and expensive food. They serve
Shark Fin Soup
wor
...
Baby Kailan with Abalone
orh
..
Roasted baby Piggie
wor
..
Aiyerrrrrrrrrr
.. Go there must eat those meh??
Since the new
Tauke
took over the place, now, they serve 'lunch food' (meat+rice).
The price is very reasonable and the drinks are averagely cheap too. [eg: can drinks RM1.60, Juice RM2.00, Chinese Tea RM0.50, etc..]
This is what I ordered. *
drools
* See how fleshy and juicy the duck is? It's very delicious but I don't quite like the sauce below the duck meat. It's
super duper woooper SWEET
aka extremely sweet.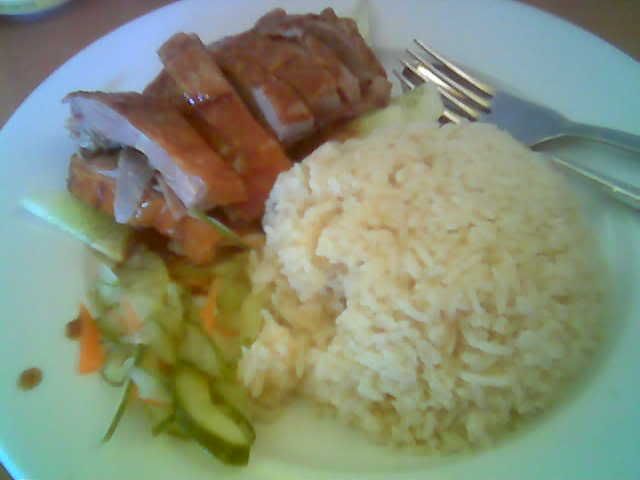 Roasted Duck Rice (RM3.50)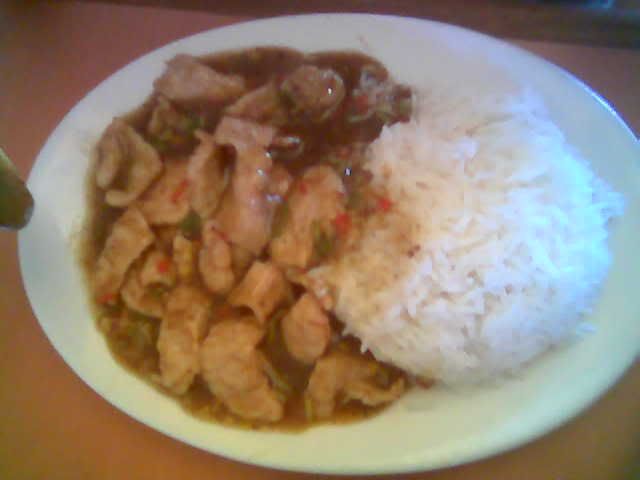 Black Pepper Sliced Pork Rice (RM4.00)
The black pepper sauce is not like those where they buy the bottled black pepper sauce and fry with the meat. They use genuine black pepper and fry with the pork till
pang pang
(good aroma).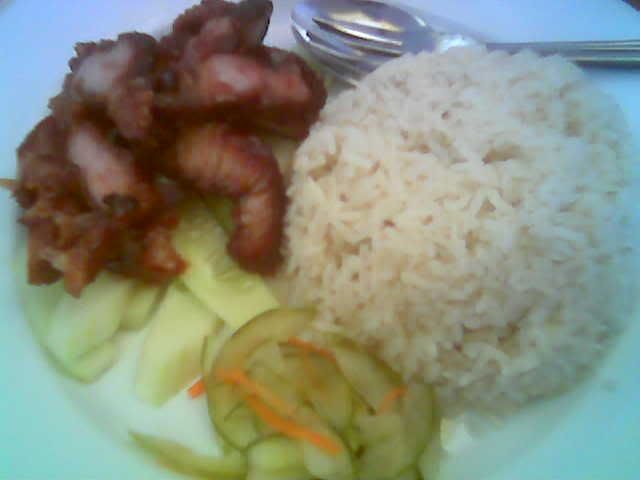 Honey BBQ Pork Rice (RM3.00)
You can really taste the sweetness and juiciness.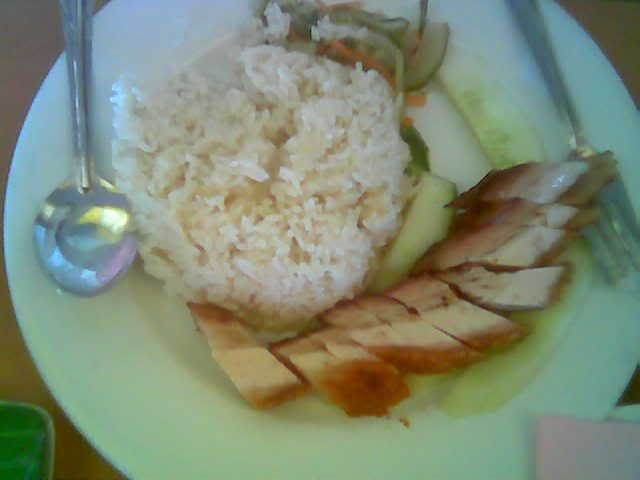 Crispy Roasted Pork Rice (RM3.00)
Damn crispy and damn nice.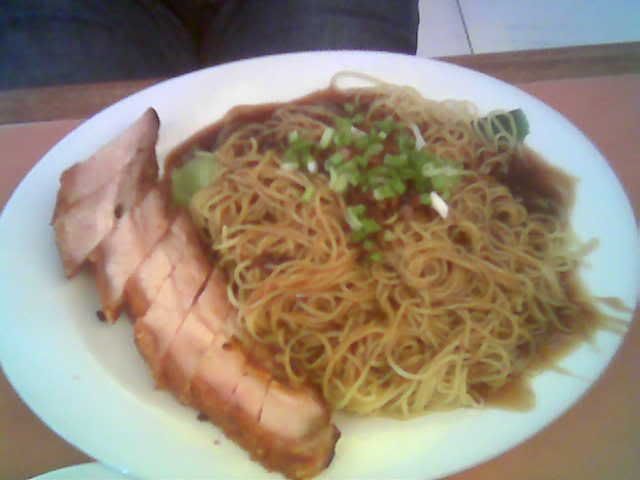 Crispy Roasted Pork Noodles (RM3.00)
The noodles is Q-Q and very nice. FYI, it's mushroom sauce there with the noodles.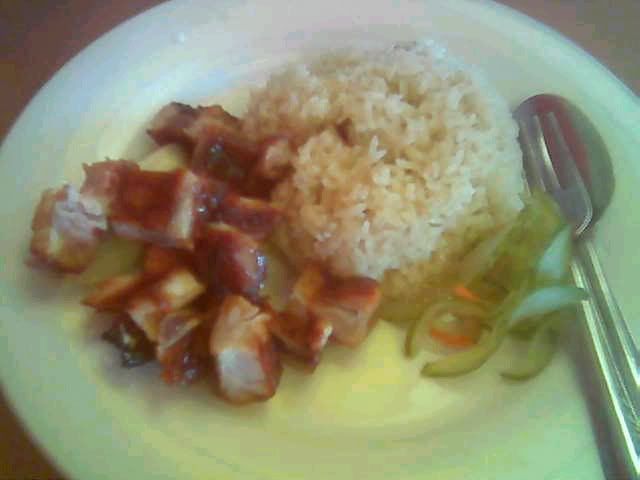 Honey BBQ Pork Ribs Rice (RM3.00)
All in all, the food's great and no regrets. Thumbs up!