Pizza Hut
is celebrating it's 25th Anniversary and is giving exclusive online offers.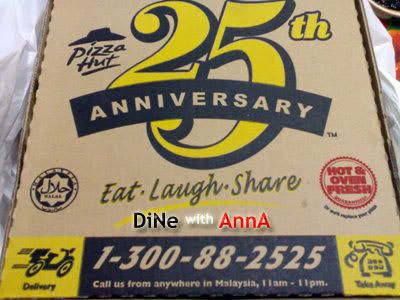 :+: Eat-Laugh-Share-Dine with Anna :+:
You can print the coupons from
here
. Valids till 16 May 2007.
If you like to enjoy the
Dine-In Offer
, present the coupons when making order or you can try to be cute and funny by pasting it on your forehead! JFL
(just for laughs)
I'm sure the person attending you would get the message instantly. No questions asked!
If you like to enjoy the
Delivery & Take Away Offer
, this is what you do:
Decide first

. Decide whether you like to have 2 Regulars or 2 Large pizzas. Then decide what toppings you like. I had a hard time deciding. (I am an indecisive person) But I decided to get the regulars although large seems tempting but how to finish them? Next, decide whether to pick-up or delivery. Although Kuching is small, but I would rather go pick the pizzas up myself. I cannot

tahan

waiting for the delivery.


Call 1-300-88-2525

. You can call to make your order before picking the pizza. That way, you don't have to go through the long queue and wait for them to

prepare the pizza. You can pick up the pizza approximately 40minutes after you hang up with the operator. Remember to quote your coupon code when making order. Otherwise you don't get to enjoy the offer later.


Drive to Pizza Hut

and inform them that you've come to pick-up the pizza. Present them the coupon when you make payment.
Enjoy your pizza!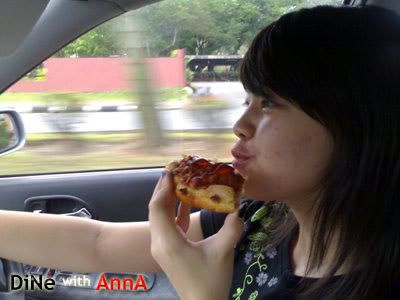 :+: Just

hantam

all the way back home. So hungry~ :+: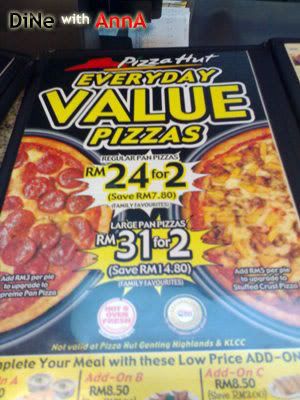 :+: Walk-in Take-Away :+:

As you can see here, it seems that the coupons from the internet is cheaper by RM2 then walk-in price.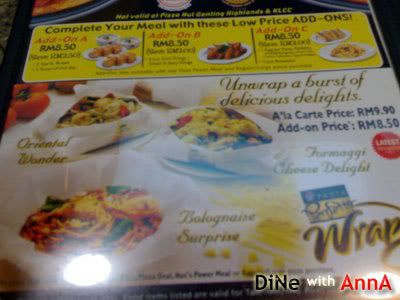 :+: Will try these someday... :+:
My all time favourites: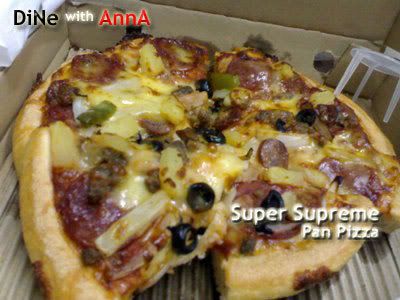 :+: For Supreme toppings, there is an additional of RM3 charged :+: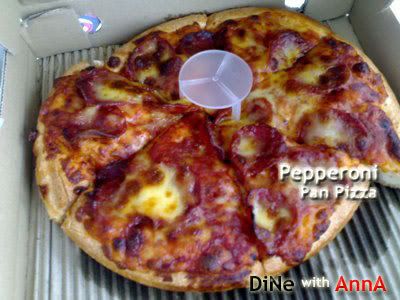 :+: I prefer Cola than Pepsi :+:


Tips: If your Cola ran out of gas, a cube of lemon can frizz your drink. Frizzy or not, a cube of lemon brings the zest outta it.