[Hey.] Hey..
Guess what is happening asides Rainforest Music Festival?
Jeng jeng jeng..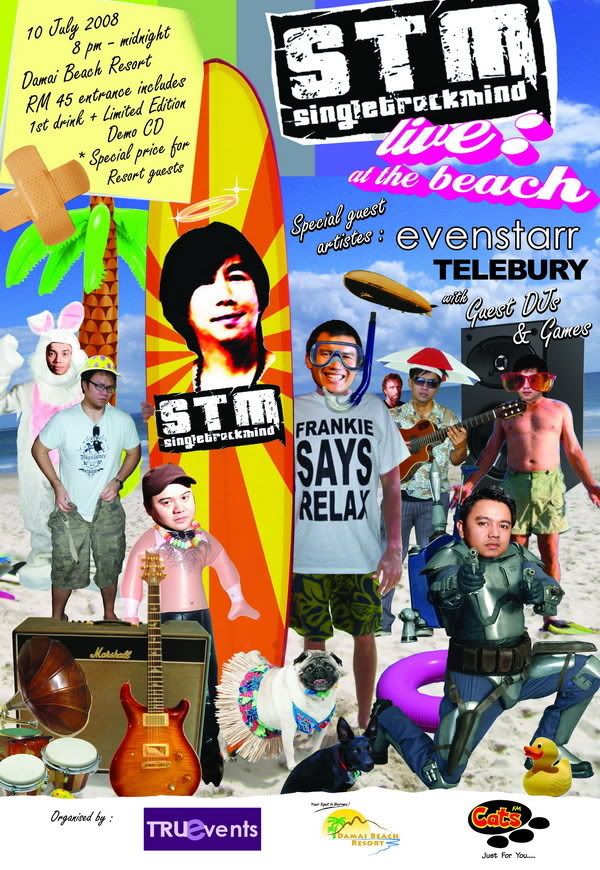 *click for a larger view*
It is the Beach Party Of The Year. It is not like any ordinary beach party. There will be bands, DJs, games and lots and lots of fun and excitement throughout the night.
Date: 10th July 2008 (Thursday) - One day before Rainforest Music Festival
Time: 8pm - Midnite
Venue: Damai Beach Resort
Tickets price: RM45 (inclusive of first drink + Limited Edition Demo CD)
Tickets are available by calling the hotline numbers:
012 8091012
012 8975297
Tickets also available at Bing!, Mojo & The Original Carwash.
P/s: RSVP here in Facebook so that others know that you're in the par-par-par-tay~!