A lil celebration for the coming New Year over at my aunty's house.
After the superb dinner, we had some wine and cakes from Coffeebean. We got both Tiramisu and Chocolate Cheese cakes.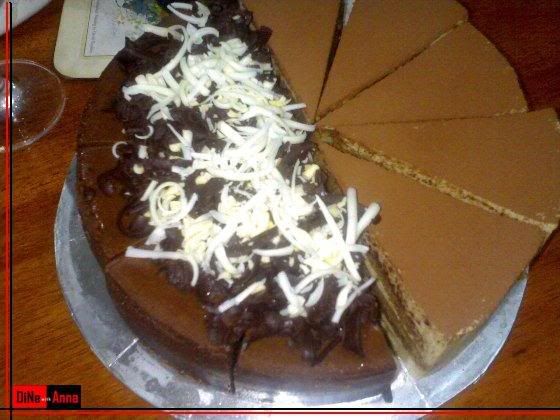 I don't like the Tiramisu at all. It's just thick layers of cakes and small amount of cream cheese which tastes like orange.
yerkkkzz
..

At least the Chocolate Cheese cake saves the night from the Tiramisu NIGHTMARE.. It's very rich in its chocolatey and it's cheeseyness = YUMMY! Each mouth of this just easily dance around in your mouth. It's sooo smooth and creamy. Just the perfect types of cheese cake i Loved.

P/S: I will never get Tiramisu from Coffeebean ever again. =/