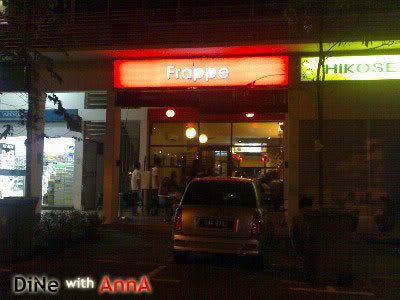 Frappe is located in Travillion area. It is a cafe that serve both local and western food. The drinks range from skyjuice to ice blended. The interior design is simple and cozy. Gives the comfortable and welcoming feeling. I like their service. The waitress is very friendly. Good look, good service, good food?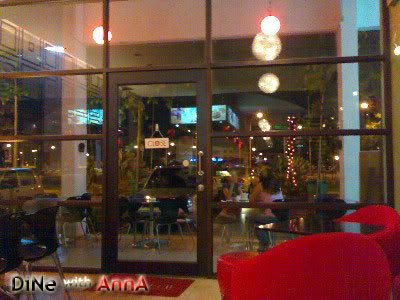 :+: Red Chairs! :+: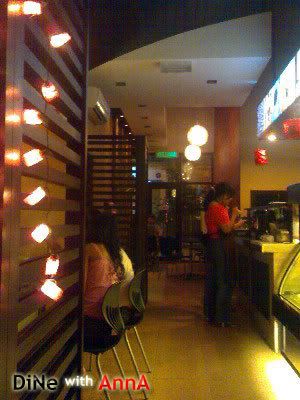 :+: It's a comfortable place to hangout:+:
You can even online here. There's wireless internet connection.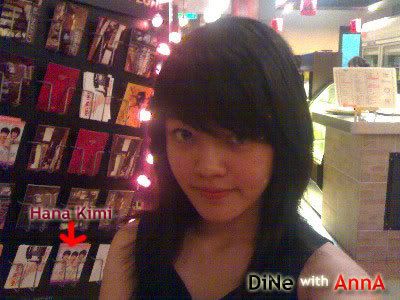 They also got Free Card Zone. That's Hana Kimi a Taiwanese Drama. Worth the watch. Recommended.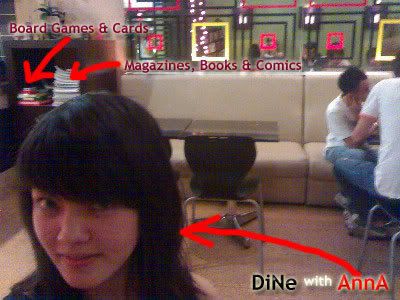 If you got nothing to do and bored, you can play games here. There are a variety card games and board games. Magazines, Books and Comics to read.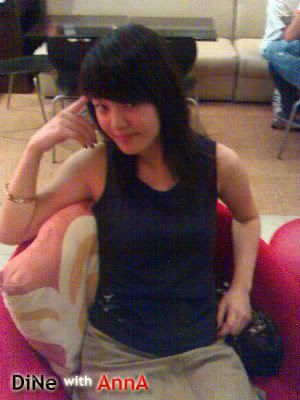 :+: Comfy seat.. Red somemore.. I like! :+: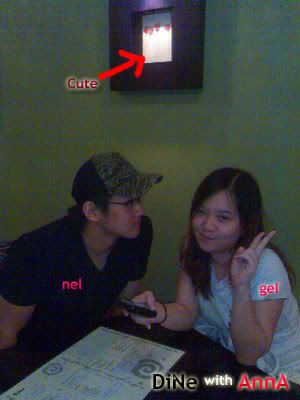 :+: Nel and Gel, I'm Bel :+: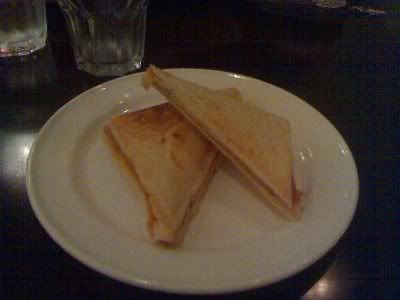 :+: Peanut Butter Toasts :+: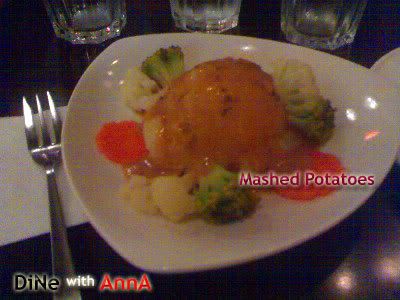 :+: Mashed Potatoes :+: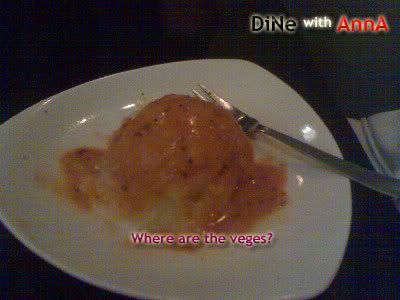 :+: Veges are all in my tummy. Gel doesn't eat vege but potato! :+: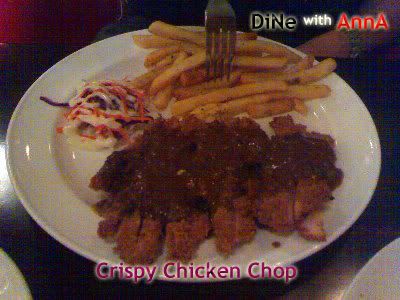 :+: This is nice.. Crispy chicken with Black pepper sauce. Very little coleslow :+: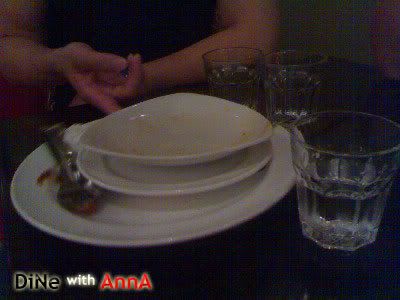 :+: I'm still waiting for my dish :+: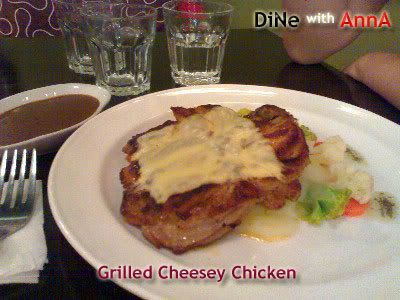 Recommended! The chicken is juicy & sweet. There's mashed potatoes under the chicken. The juice from the chicken gives extra flavour to the mashed potatoes. There's olive oil by the plate to go with. I requested for the black pepper sauce to be separated from the chicken. Thumbs up for this dish d(^.^)b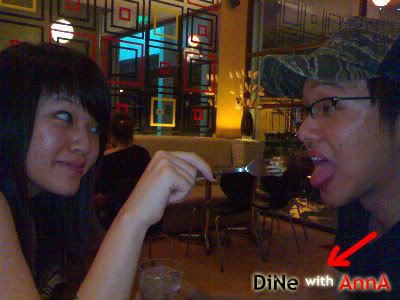 :+: Gel & Nel DiNe with AnnA :+: