A few weeks before the 30th, I helped my parents to send out the invitation cards. Well you know, those red with wangi wangi smell cards. I sent them to my aunties.
House 1
Aunty 1: Wah seh~~ Lu tia hun har? (ur engagement is it?)
Me : Ahahahha.. Si lo. Wa ai tua ang pow wor! (Yealo. I want big ang pow wor!)
Aunty 1: Hahaha... Hola. (Ok la)
*Aunty 1 open the invitation card*
Me : Hehehe... Must come wor.
House 2
Aunty 2: Hi. Hamik kang tao?
Me : Got... Tua kang tao.
*Pass invitation card to aunty 2*
Aunty 2: Tia hun arr? (Getting engaged arr?)
Me : Si la.. Wa ai tua kim. Ai sang wa tua kim lien wor. (Yala.. I want big gold. Must give me BIG gold necklace wor)
Aunty 2: Sui la..
Me : Must come orh!
Check out the pics~ Guess what event is it.
8 storeys cake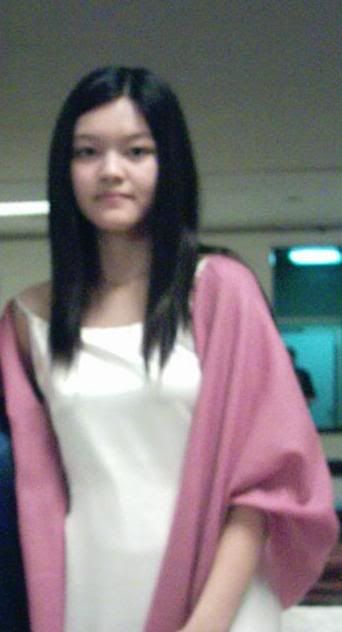 hua hua hua.. me in some dress
me n my brother, john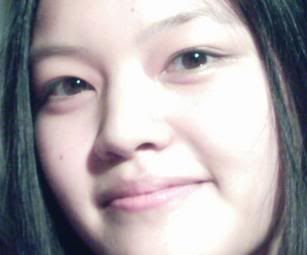 from here, i realised i got real brown eyes.. @.@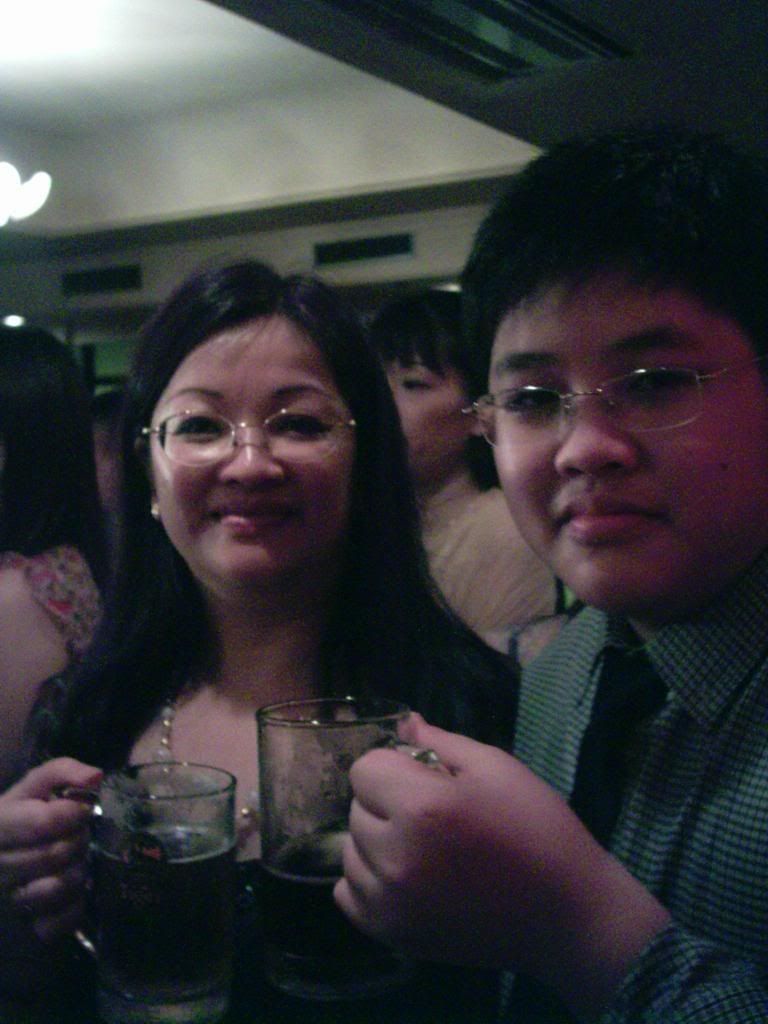 mom n bro enjoying beer n ohh kau (stout) - yam seng!!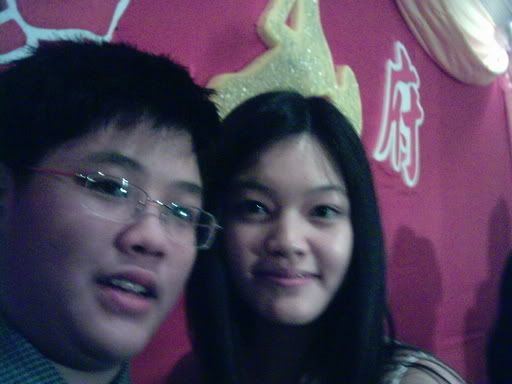 bro n me on the stage, hiding behind everyone. sempat take pic.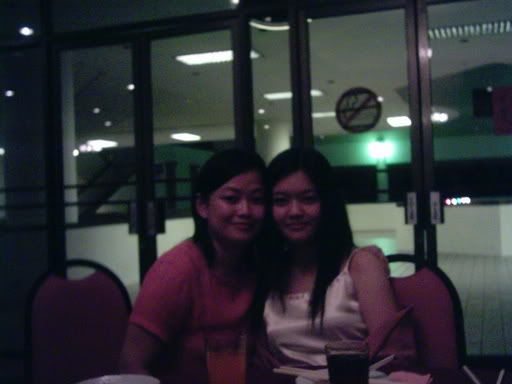 me n aunty moi ling
ok ok.. enough guessing. I'm gonna break the bubble. It's my grandad's 79th birthday. It's a chinese custom to celebrate it, in chinese year my grandad is 80 and is celebrated "Cho Siu". hiak hiak.. Dinner at KGS. kinda grand tho. The foods are yummy. So sedap.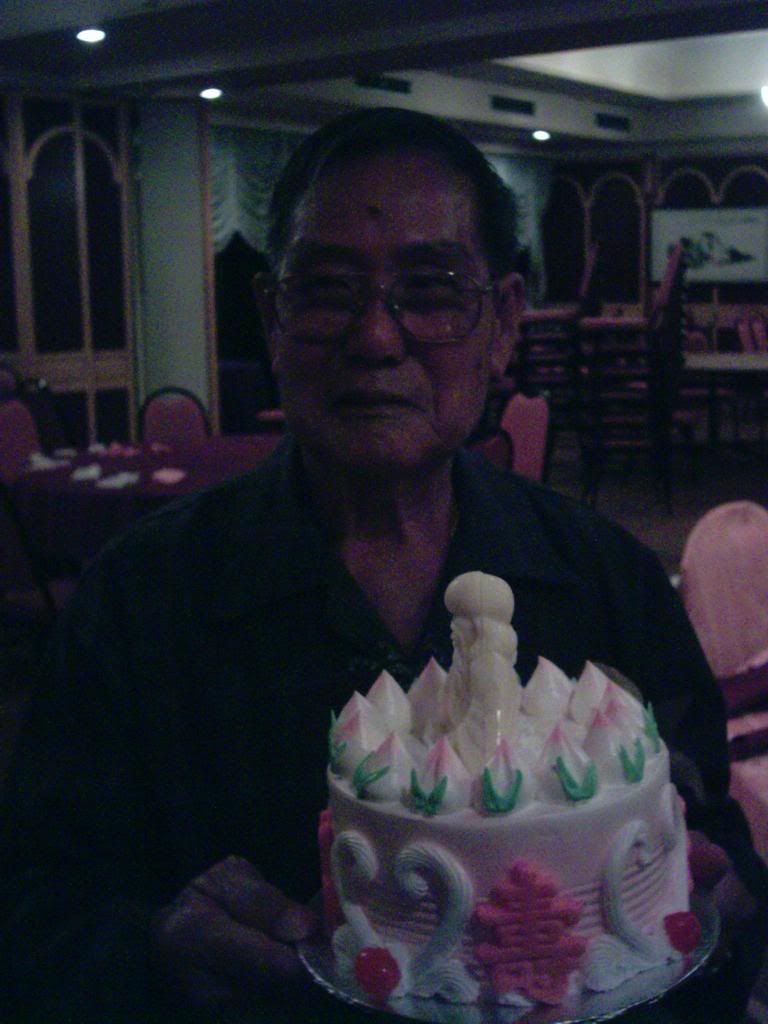 grandad and his cake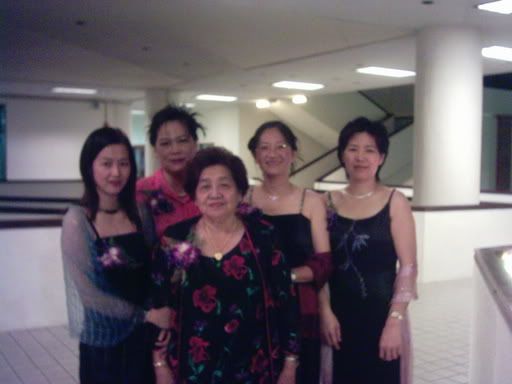 grandma and her daughters (my aunties)