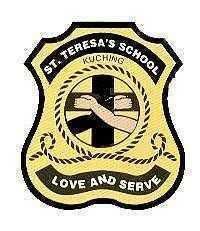 Calling, Looking, Seeking, Searching, Hunting and Haunting for all 2003 Teresian Graduates!!
Andrea proposed a reunion during the CNY week. DETAILS:


Date:

22nd Feb 2007


Time:

6.30pm till LATE


Venue:

Garden Steamboat,
corner of Nanas Rd / Green Rd (next to Magenta)

Price:

RM23.10
(including tax, excluding drinks)

Pls confirm names and give us your cell number so we can arrange and maybe get discounts on big numbers. Join the ST TERESA Friendster Group. Keep yourself update at all times!



P/s: Spread the words!





Thank you and HOPE to SEE YOU ALL SOON!!!
LOVE AND SERVE