Happy Easter to all..
Easter Day isn't Easter Day without Easter eggs and chocolates.
I remembered 8-10 years ago I participated in Easter egg painting at Sarawak Club, and I got 1st. *
gejeng gejeng
* I won a hamper full of chocolates. So happy

orh

..
haihzz
.. Those were the days.. Hope to participate in Easter Egg Painting contest again
lar
... Probably next year, i tie my hair like a 10 years old and dress like one too. Hahaha...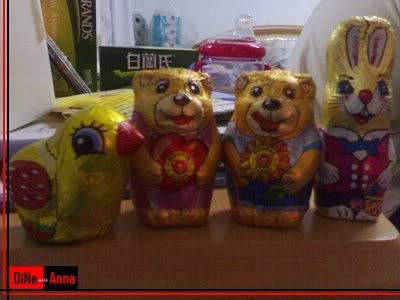 :+: Easter Buddies :+: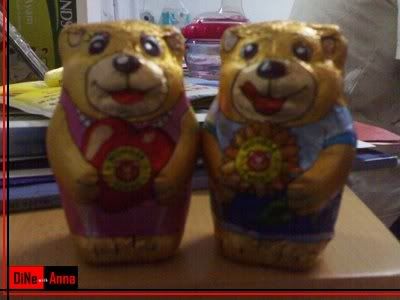 :+: Easter Couple :+: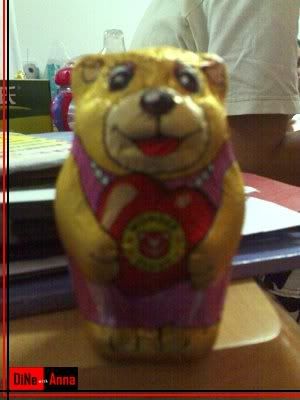 :+: Mrs Easter Bear :+: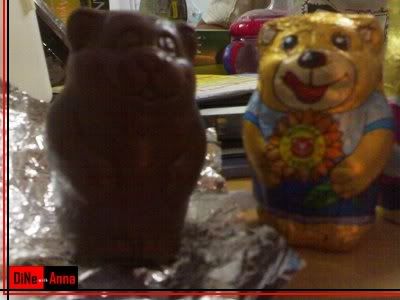 :+: Stripped Mrs Easter Bear :+: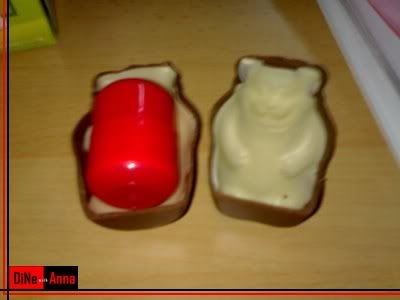 :+: Operated Mrs Easter Bear and found a growth in her
XD
:+: