The second day of the new semester had just past. The first class of the new semester which seems to be nice... but seems to be a bit whackoed. Maybe it's me. Only I would feel it that way. Not anyone can know what I feel. I felt so.. sad. yea... I have to admit. Going back to college and attending classes/lectures is SO DAMN BORING!! urgh...
Why? I don't know why. It might be the lecturer, the facilities, the environment and it could have been the interest. :S What the hell am I talking about. Oh.. hell with it.
Here's my timetable, just to let you all know. XD *Macamla you all wanna noe*
| | | | | |
| --- | --- | --- | --- | --- |
| Subject | Tuesday | Wednesday | Friday | Lecturer |
| Macroeconomics | 1.30pm-5.00pm | -no class- | 9.00am-12.30pm | Amanda Ting |
| Information Systems | -no class- | 9.00am-12.30pm | 1.30pm-5.00pm | Samuel Goh |

By the way, Yomi.. After your exam, you see this table then tell me when to meet up. XD
Hmm.. kinda convenient also I paste here. Tahaha..

First day of class.. which is the Macroeconomics. Not much happenings but I get to meet all my friends there. :D Happynye~~ Class is not fun. I made a few sarcastic statements in class, in which Amanda Chen is teaching. I may be 'bo ka si', but what am I to do. Her class is seriously boring. I believe without my presence in her class, her class would be dull and BORING! Well.. some people have to admit it. I'm the key of the music in the class. XD *perasan ass*

The day didn't end well but hoping to meet tommorow. Tommorow never dies. Ngahaha.. idiot gal..

During the evening, Ing Quan and his mom came. We took some funny pictures together. Enjoy the pictures. Can't wait for Thursday.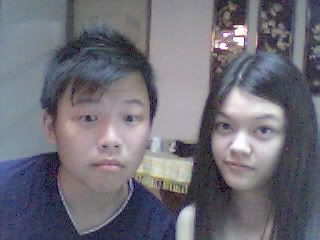 Talk bout the sien-ness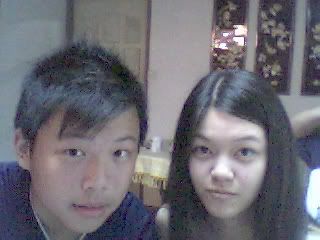 what to say?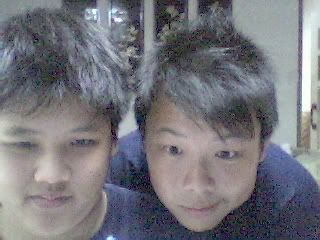 owh.. big boys~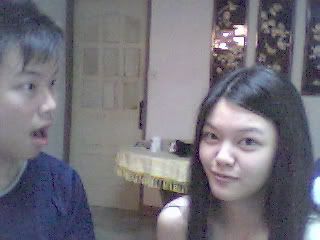 the shock look on Ing Quan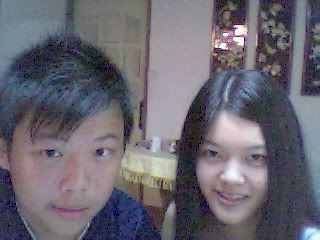 Hmm.. tersengih-sengih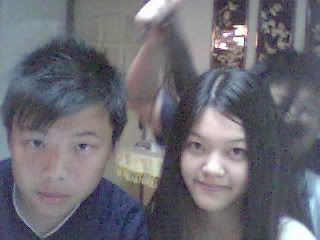 ermm.. New hairdo?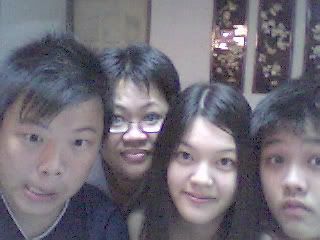 Group pic 1
(From left to right: Ing Quan, Aunt Mui Hua, ME and John)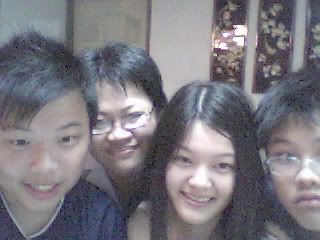 Group pic 2
Everyone got distracted that we forgotten where's the cam. XD

That's for today..
love lots from Anna~~