We were having a drink at Point One, BDC. Sadly, there's no fruit juice and food there, due to Gawai and they even have the next door restaurant's menu. Lionel ordered Hockien Mee Hoon which looked very dry and tasteless. Angel and I went to the coffeeshop near Point One to hunt for some Stingrays.

There's a BBQ stall and Mr. StingrayGuy insist that we take the big piece of stingray which is like 700g. That is so much, too much for the two of us. We requested that he cut that into half, but he refused and said we can finish it. Grrr.. Mr. StingrayGuy then took a smaller piece but it didn't look fresh so we rejected it. After a short consideration, we told him we'll come back later.

We headed to another seafood stall, called BBQ Seafood (something like that). There's no stingray. There were some fishes and three squids displayed. They were two black & white fish (Oh Pek Hu), some call it slipper fish aka Flounder (I think it's called Flounder). Found some information describes this sorta fish.
My definition: It is called black and white because the bottom side of the fish is white and the top is black.
Google's definition:
Flounder keep near the bottom, swimming on one side, and the two eyes are both on the side that is uppermost.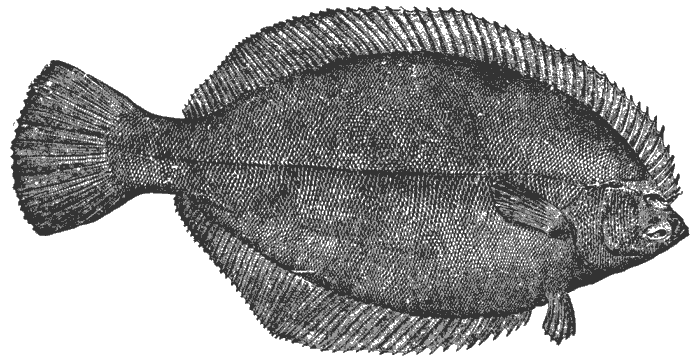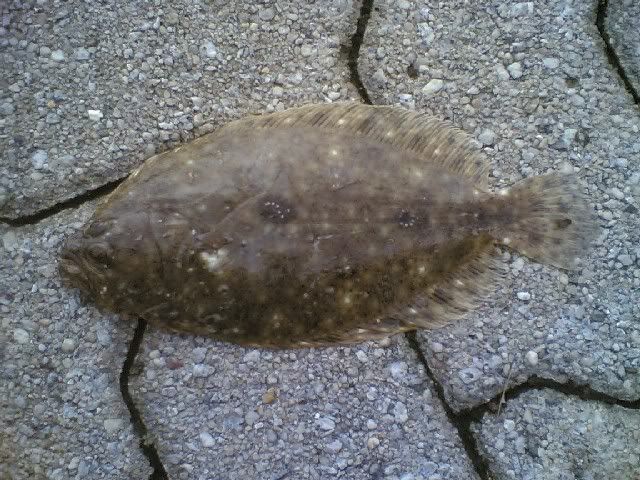 Now at the market, it is RM11 per kilo. Here, it is sold RM3 for 100g, RM30 per kilo. See how people nowadays make money?
Well, I didn't take a picture before eating the fish, but I took a picture of it after we ate it. hehe...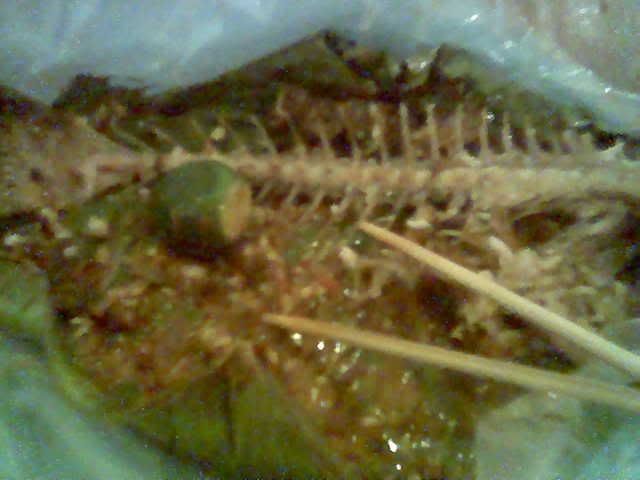 Anyway, I managed to find the simple recipe of Ikan Panggang over the internet. Those of you who are interested, you can try them.
All over Malaysia and Indonesia, Ikan Panggang is a common and popular dish you will find, particularly in coastal and riverine areas. Good things come in small packets and using banana leaves is an easy way (and environmentally friendly) for the locals to wrap their fish and grill it. Using banana leaves, which you can find frozen at Asian grocers, semi-steams the fish and retains all the juices. It also allows you to add things to the package, like sauces, and not have them dripping all over your barbeque.
Ingredients:
1 medium sized firm fleshed fish (2 1/2 lb) such as flounder, mackeral, snapper, mullet or bream.
1 rectangular piece of banana leaf, large enough to fold over the fish and have extra room available.
Salt to rub over fish.
Method:
1. Clean fish, make diagonal cuts on each side.
2. Rub a little salt over the fish and into the cuts. This is optional and need not be done if you are using a saucewith a lot of salt in it.
3. Wrap fish in banana leaf, folding it over on three sides and and securing the banana leaf with toothpicks.
4. Grill or barbeque until cooked, turning several times to avoid the banana leaf burning. With a small trout approximately 4-5 minutes on each side.
5. Unwrap and serve with a sauce such as Sambal Assam, or on its own.