Happy Birthday Nel Nel~!!


It's Lionel's birthday. *clears throat*


Happy Birthday to you x 2

Happy Birthday to Nel Nel~
Happy Birthday to you....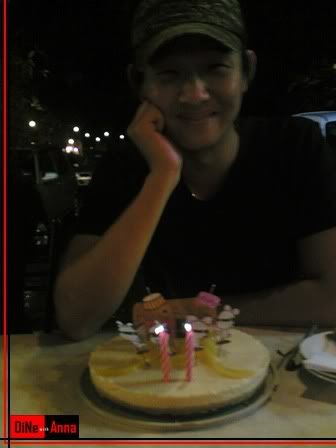 The Birthday Boy


For his birthday, I've made
Peach Cheese Cake
. This is the easiest cake recipe I've ever seen and it's the easiest to make!! According to everyone, the success rate in making this cheese cake is like 99.9%!! However, I for one, didn't know that gelatin has to be melted before adding into the mixture. So, that's the 0.01% failure, I guess. Fortunately, the cake turns out great! It's still intact plus it's superlicious. Anyway, for those of you who "DON'T" get to try it, you don't know what you've missed.
MUAHAHHAHAHA
.. just kidding..
I'm just so proud of myself that even though there's 0.01% failure, the cheese cake is still great. *BIG WINKS*
Nel
's Birthday Cake. Everything has it own brand, so as for the cake. X3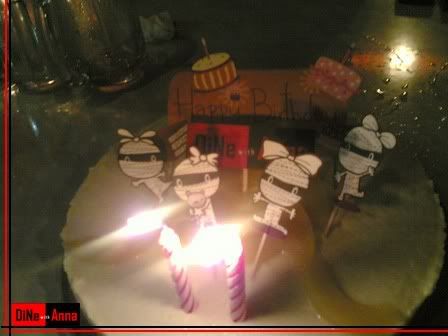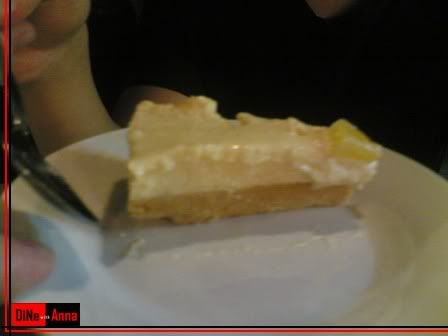 E
xtremely rich and creamy. Superlicious~! muahahahaha.. I'm very proud of myself. Unbelievably I can make something so beautiful yet so superlicious. *winks*
Pressie for
Nel
: De lil Devil *grinzz*
I think I can start selling Cheese Cakes!

hahahahaha

...