Two days ago, Cedric invited me to join this Hottest Female Blogger Award (HFBA).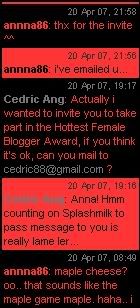 Without any hesitation, I join in

lar

.. No loss
mar
right

? Hahaha.. Anyway, from here I can know how

HOT

am I in blogging.
Top 10? Top 5? Top 3? Winner?
If I can even get into Top 10 can
tao chio
lor...
It says Hottest Female Blogger Award, do we compete by our blogs or by looks?
Check out

Cedric

's blog
The voting poll is out.
So start voting for the one you think is the hottest!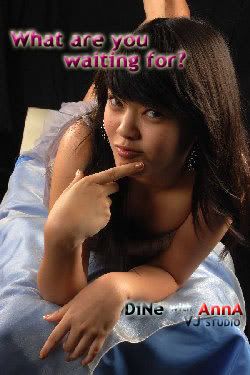 Whatchiu waiting for??