:+: A bunch of FRESH CORNS :+: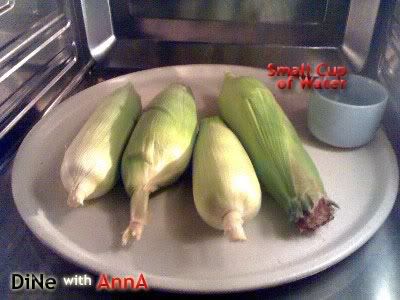 First, tear off the rough outter layers of the corns. Yes, TEAR! Next, throw them into the oven. Put a small glass of water inside the oven. This will maintain the moisture and the corns won't turn out dry dry.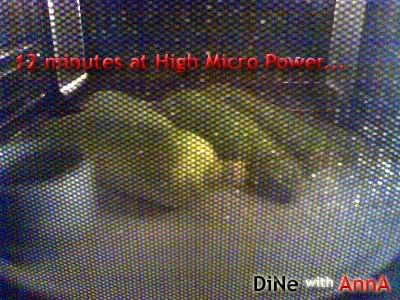 Set Micro Power to HIGH or 140 degrees and PENG for 10-15 minutes. Mine are done in 12 minutes.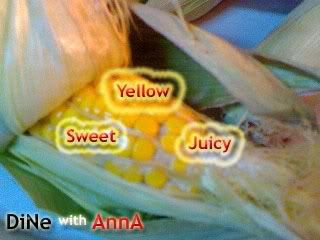 After you hear the TING sound from the oven, open and take out the corns. Tear the skin and you'll get juicy sweet yellow corns waiting for you to savour it!


Tips: Cook the corn with its skin. This can save your time and no trouble to pull ALL the hair off the corn!