I was bored while online. Also kind of disappointed. My friend, Iris will only be in Kuching after the Chinese New Year. I wish she's just pulling my legs.
I was curious about fortune telling. So, I went to googles and entered 'fortune teller'. A whole long damn list came out. Got fortune teller this and that. BUT, one took my attention.
Sushi Fortune TellingChoose five sushi dishes and get a fortune about your personality, goals, wishes, and loves.


www.astprince.com/english/sushi/indexe.html

- 27k - Cached - Similar pages
I went into that page and saw many sushi spinning around the Jap Chef. Looks yummy~~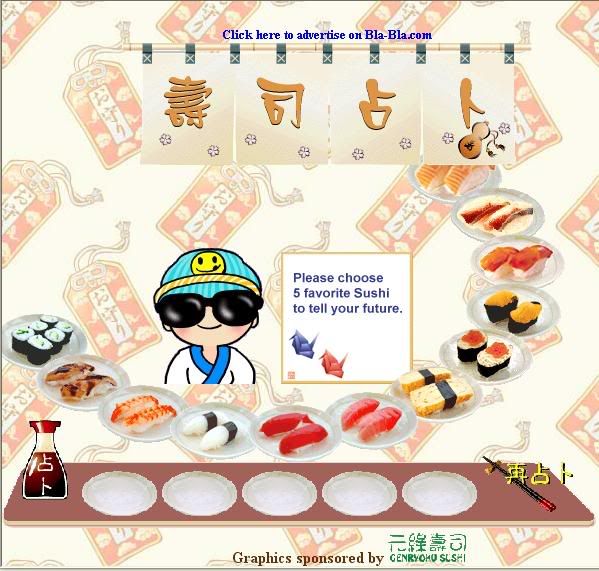 First, you pick the sushi you liked in order then click on the soy sauce (tao you) or to cancel and to repick again click the chopsticks.


My pick: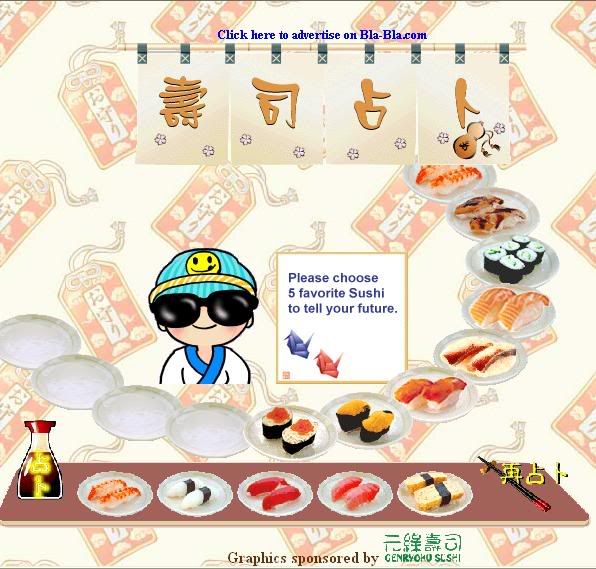 My result: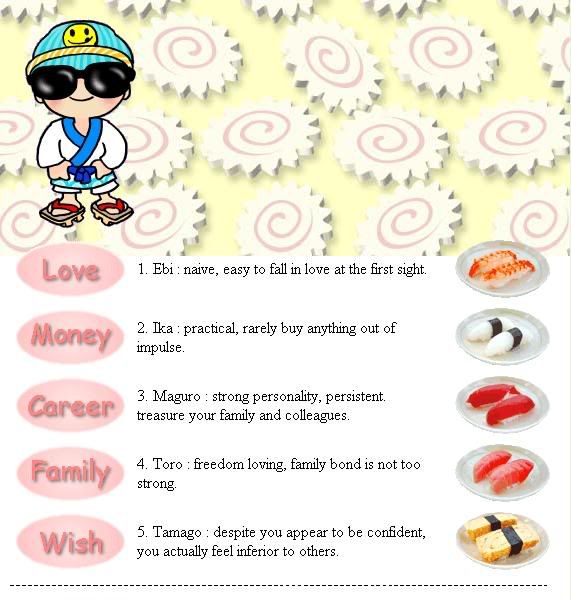 Because the picture I uploaded is too big to fit into the blog, so I have to resize them. Just click on them to see the actual size. Sorry for the inconvenience.

Try it out...